Bill & Laura Brown
Since we came to Gig Harbor, we have experienced nothing but first rate service from you.   We felt that all transactions were legally and ethically conducted. Laura and I would like to thank you for your time, energy and patience!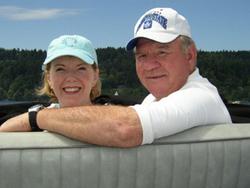 ---
Steve & Christina Bond
Christina and I were extremely dissatisfied with the level of real estate service we have received in the purchase and sales of our 3 previous homes.  We thought possibly our expectations were just too high until we received Mike's professional services.  His knowledge of the Gig Harboreconomy, community, and our needs led to a very fulfilling purchase. We also had a substantial return a year later when we sold even with a steadied market.  He wisely reasoned with us about homes that wouldn't be the best decision without devaluing our opinions and needs.  We recommend him to everyone who buys or sells a home in Gig Harbor .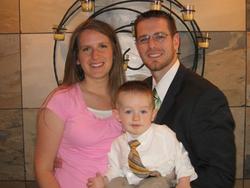 ---
Charles & Elizabeth Chapman
Mike Esteb is informed – very realistic – listened to our needs – very conscientious – provided helpful advice – Discussed game plans when we were ready to make an offer. We gladly recommend Mike to anybody who is buying or selling a home. He is on top of the market and a Top Notch agent.
---
Martha & Bob Satterthwaite
Mike Esteb was a thorough, competent, persistent agent and a great pleasure with whom to work.
---
Bill & Jill Krueger
Mike listened to what we specifically wanted in a house. He was discriminating in his research & therefore didn't waste our time viewing home after home. We appreciated his 'No Pressure' attitude & knowledgeable advice. We recommend him!
---
Chuck & Marianne Lesueur
Thank you for everything you did to make both the selling and buying process so positive for us. We are convinced that no one but you could have pulled this off in such a short time frame! Your expertise and your hard work made all of the difference. We appreciate the special qualities you bring to your profession.  Especially your honesty and integrity and feel very lucky to have met you.
---
Mona Smith
My friends recommended Mike very highly. He lived up to their recommendations and I would not hesitate to refer friends or family to him in the future.
---
Lisa Werner
We have used Mike Esteb on a few different occasions to purchase and sell property.  He has always been very professional, helpful and kind. We will always consider him for future purchases and sales.
---
Larry & Lisa Godt
Again, Mike exceeded our expectations with his personal service through this process. He was always one step ahead and made sure there were no surprises. It was an easy / pleasant buying and selling of a home. Mike is amazing at what he does! LUCKY US! We will continue to recommend him to all our friends.
---
Craig & Cathy Davidson
We appreciated Mike's straight forward and honest approach. Very satisfied, we will use him again in the future.
---
Bill & Janet Rogers
Mike did a great job for us. Other real estate agents, too many to count, did not listen to us.
---
Mary Jackson
Mike Esteb is sincere. He is always honest. I trust him. I like him. I highly recommend him.
---
Jay and Linda Coffey
Mike Esteb will sell your house! Bottom Line!
---
Dan Koesterman
I am an owner of a local business that deals with real estate agents and brokers on a daily basis. I believe Mike Esteb to be of the top 5 agents in Pierce County.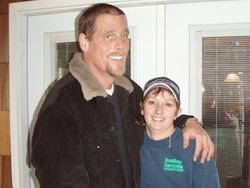 ---
Chuck & Marianne Lesueur
We are convinced that Mike Esteb is the best real estate agent in town. He handled both the selling of our home and the buying of our new home with expertise and professionalism. He is not only hard working and on top of every detail, but his honesty and integrity make him someone we can recommend without reservation. Our entire experience with him was a pleasure!
---
David Block
Mike has sold us property and helped us buy properties for over 10 years. He is a great agent. I recommend him whenever the need arises!
---
Larry & Beverly Carver
Mike did a good job of selling our home. He showed an unusual amount of patience and understanding. He is a very nice person as well as a good real estate agent.
---
Roger & Julie Gehring
Mike was very knowledgeable about the area, listened to our needs, and was helpful.
---
Dottie Kingrey
My home had 2 offers in 2 weeks and a 3rd offer on standby. I had been recently widowed and Mike helped me with many ideas, suggestions and even helped me fix things I couldn't do myself. I would most certainly use him again.
---
Tim & Cindy Larsen
Mike was wonderful! I would / will recommend Mike!
---
Ron Haner
Mike does a very thorough job from beginning to end. He even does an excellent job of psychological counseling. He represents his company exceptionally well.
---
Heather Stone
I will recommend Mike Esteb to all my friends and relatives. I was very pleased with the service I received.
---
Wallace & Jane Chung
Mike is an excellent realtor with extensive knowledge.  He has been a pleasure to work with.
---
Ken Crow
Others talk, Mike Esteb listens!
---
Barbara Radonich
You have gone significantly above and beyond your job.  I have never had a realtor that was so helpful!
---
Scott & Susan Bigler
Thank you Mike for your help on our past transaction.  I always feel that you are looking out for our best interest.
---
Louise Lierman
It was a pleasure working with you.  I really appreciated your professionalism, knowledge and consistency.
---
Ron & Pearl Ray
You not only listened, you  thought things through before answering.  Thanks for everything!
---
Gary & Linda Glein
Nice job on a difficult transaction.  Very knowledgeable and diligent..
---
Doug & Kathleen Blair
Kathleen and I want to sincerely thank you for representing us in the purchase of our new home.   Your service from the initial fact finding to conclusion was exemplary and highly professional and frankly more than we really expected.
---
Curt & Christy Beaupree
Mike, you were great! Christy and I could not have been happier!
---
Laura Baer
You were great!  Being 3500 miles away, I appreciate all you've done.  Thank you!
---
Pat & Cynthia Shroll
We had a great experience!  Mike was always available and very knowledgeable.  Thanks!!